Escape from the hustle & bustle of the city to the peaceful respite of Wildseed Garden Bar. Relax in our spacious, open alfresco areas, nestled within The Summerhouse edible garden. Ambient lighting and daily music sets a soulful mood for revelers seeking a full dinner or just drinks to chill.
Our menu includes grills and hearty favorites showcasing local influences in ingredient and flavor with specialties including Grilled Spatch-cooked Free Range Baby Chicken, Angus Onglet Steak, Kelong Prawn and Scallop Pizza, and Soft-shell Chilli Crab Linguine. Be sure to catch our intimate bi-monthly barbecues where we grill up all of your favourite dishes.
No meal is complete without a Garden-to-Bar cocktail in hand. Our Garden-to-bar cocktails, inspired by our inhouse Edible Garden, are expertly crafted by our bartenders to infuse the flavors of the garden into every sip. Other beverage selections include wines by the bottle and glass, bottled beers, beers by tap, juices and carbonated drinks.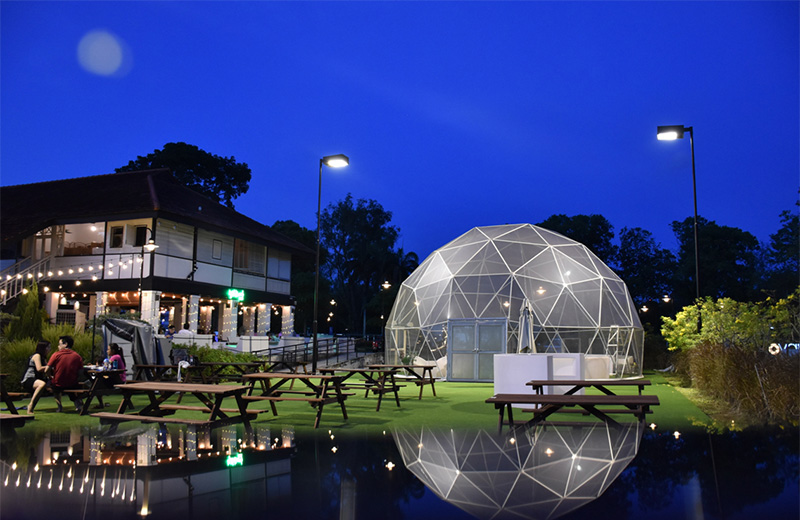 Get your fix of sports when visiting Wildseed at The Summerhouse's 'The Summer Arena' – the ultimate destination in the North for weekly alfresco sports screenings, surrounded by greenery and great vibes.
(Screenings are currently suspended)
OPENING HOURS
Wildeed Bar
Sun to Thurs: 5PM – 11PM
Fri, Sat & Eve of PH: 5PM – 1AM