At The Summerhouse, we wish to whisk you away to an idyllic countryside retreat nestled amongst the rolling greenery of Sleepy Seletar. Be transported to a summer escape with the nature-inspired Authentic French farm-to-table cuisine, in which fresh and seasonal produce, and simple yet refined techniques are used to construct inventive flavours. Our Communal-style menu is centered around the practice of coming together to take part in the sharing of great food and meaningful conversation with your loved ones at our kitchen table.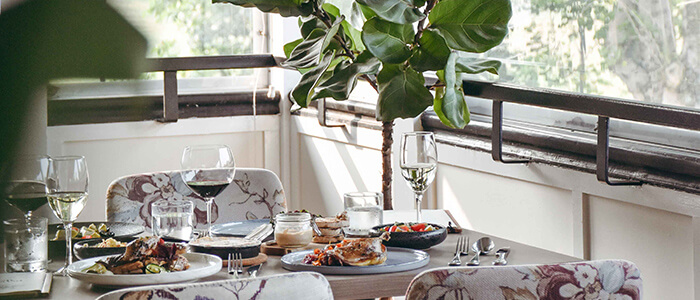 Brunch
What better way to spend a peaceful afternoon, that with a leisurely Brunch among the charming greenery and sunlit balcony of The Summerhouse Dining Room. Come together with family and friend over our wholesome Brunch menu, where every dish is made with care, using simple yet delicious ingredients.
Brunch Menu
Wine Menu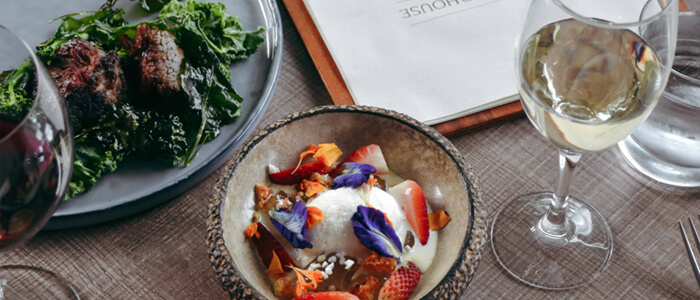 Dinner
As the sun sets and the and the garden is encompassed by the cloak evening, The Summerhouse Dining Room transforms into an ambient respite of romance and vibrance, ideal for any party be it couples, families.
Dinner Menu
Wine Menu
OPENING HOURS
Brunch
Sat, Sun & PH: 1130AM to 3PM
Last Order at 230PM
Dinner
Wed to Sun, Eve of & PH: 6PM to 10PM
Last Order
930PM – Wed & Thurs
10PM – Fri – Sun, Eve of PH & PH